We are very pleased to announce that SightSpace View, our Trimble SketchUp plugin and companion mobile app that quickly and easily deploys designs to mobile, has earned a Best New Product award from Worship Facilities and Church Production Magazine in the category of Best Website Software, Software Tools or Related Online Services. SightSpace View was selected by Worship Facilities and Church Production Magazine editors, distinguished members of the WFX Advisory Board, and WFX management to join an exclusive group of organizations deemed the most noteworthy.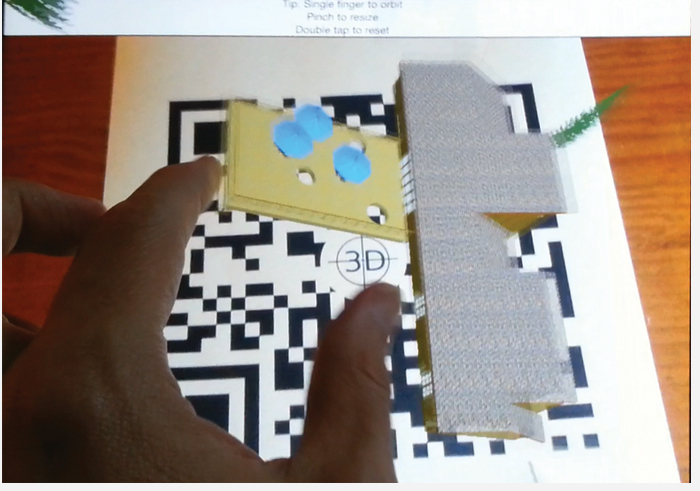 What is SightSpace View?
If you are not familiar with SightSpace View, it is a plugin for Trimble SketchUp that works with a free companion mobile app. The companion mobile app is automatically downloaded from Apple iTunes or Google Play for Android whenever the 2D barcode (called a QR Code) is scanned by a smartphone or tablet and displays a 3D design on top of the code. The mobile app is compatible with Apple and Android phones and tablets to reach the largest audience possible.
How Does It Work?
You upload a 3D SketchUp design to the SightSpace View service. Numerous options for the display of the design in the mobile app are available. For example, add a project description, website link, contact telephone number, or more can be added in the service and displayed to the user. After options are selected, the View service delivers a unique QR code for distribution. Anywhere you place the special QR code, such as on display materials or in an email to a client, the user will have a 3D mobile experience with your interactive 3D design.
What does it cost?
The SightSpace View service is free for the users of the mobile app. A monthly fee is charged to you, the person who uploads the model. One model is $29 per month for up to 5,000 views with discounts for quarterly, biannual, and annual subscriptions. Pricing is on a per model basis. SightSpace View can also be used as an essential component of any mobile strategy. In addition to the mobile component, you can elect to utilize your own messaging and graphics in place of the standard View application for an additional fee ($3,000 – $7,500 dependent on the platform chosen – Apple or Android – and graphic design services). This personalized messaging enables anyone to leverage mobile without investing in expensive software development resources.
SightSpace View is an ideal way to visually engage users and enable them to experience proposed construction plans. By digitally connecting with a mobile audience, any organization can facilitate communication.
DOWNLOAD the SightSpace View plugin today and TRY IT FREE for 7 days!
If you would like more information about our SightSpace products, please email us at SightSpace@LimitlessComputing.com, check out our press release,  or contact our press rep Marilyn Kroner.