SketchUp 3DBasecamp was held April 14-16th in Vail, CO. If you didn't get a chance to attend, it was a gathering of about 300 SketchUp enthusiasts who attended sessions, went to workshops, networked, and hung out. There were great sessions (like "The SketchUp Workflow for Architecture") and we presented our workshop on SketchUp and Augmented Reality (and the slides are available for download). Basecamp was also very exciting for us because we officially launched our SightSpace View Augmented Reality plugin and companion mobile app (Apple and Android) for SketchUp.  SightSpace View is a powerful tool to share your designs, in context, with clients and colleagues.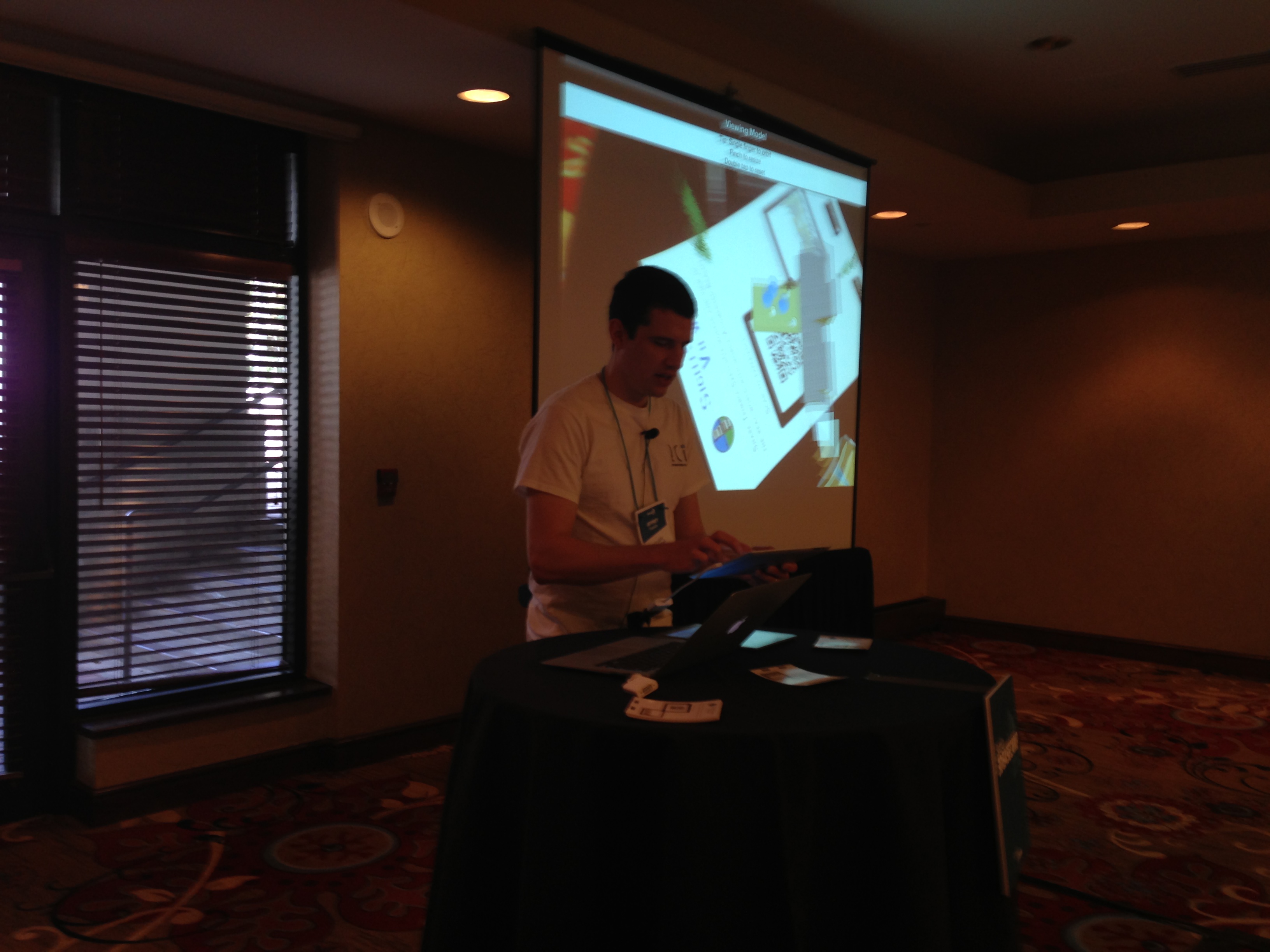 The SightSpace View plugin, which supports SketchUp versions 8 and later, connects a QR-code to a SketchUp model. When the code is scanned it performs 2 actions: 1) downloads the mobile app (automatically selecting Apple or Android) and 2) the SketchUp model appears in the real-world overlaid onto the code.
HOW SIGHTSPACE VIEW WORKS
The goal of SightSpace View is to enable AEC professionals to turn any SketchUp model into a mobile Augmented Reality experience to communicate and share designs.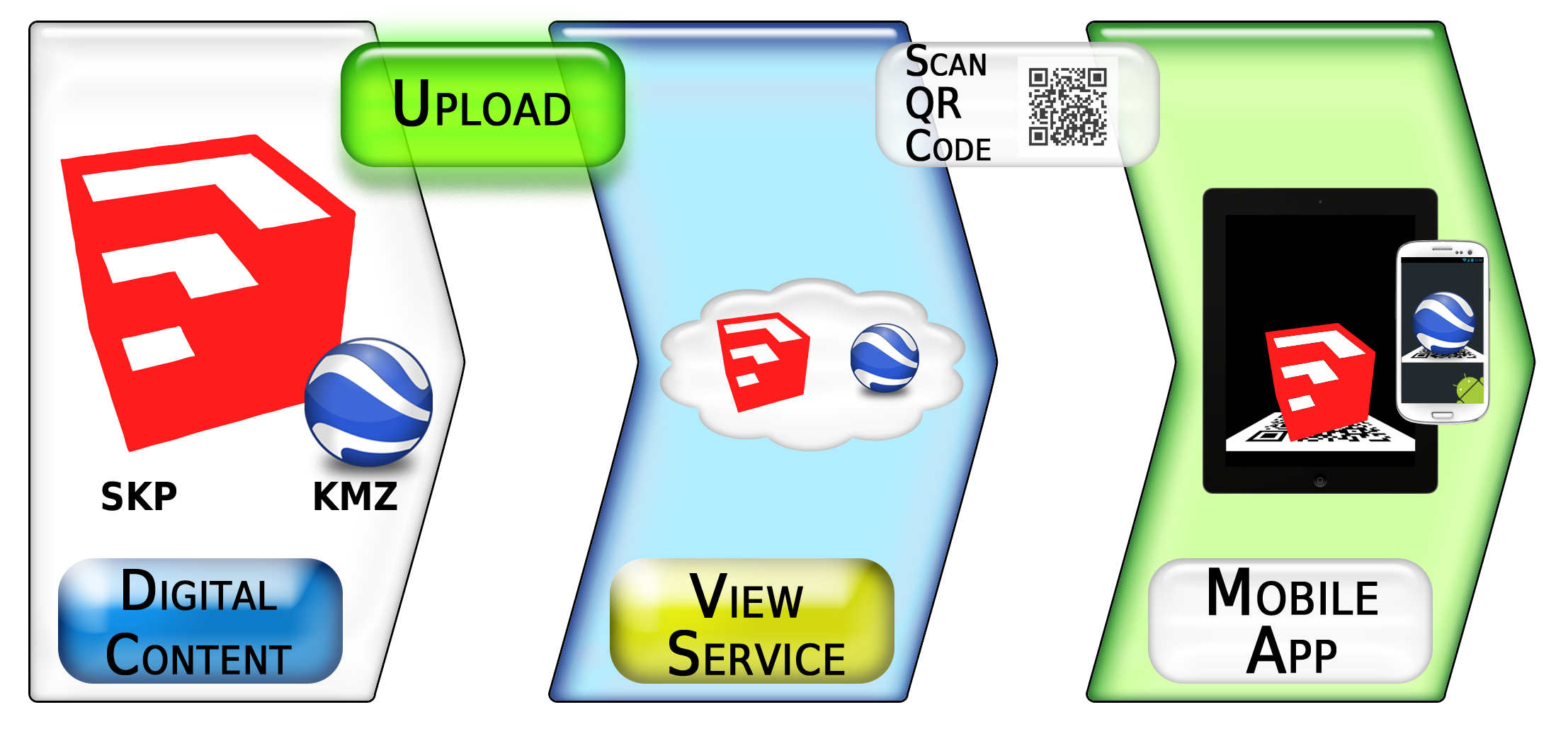 1. Install Software and Open Project.
Upload a 3D design to the SightSpace View service to be displayed in Augmented Reality using the SightSpace View plugin (available here for Windows and Mac).
2. Prepare and Link.
Select options for the display of your design and receive a QR code (marker) for distribution. Your model will now be overlaid onto the marker when scanned with a mobile device. During this step you will include any metadata to be displayed (e.g. project description, website links, and more). Please note that a user only has to scan the marker once and a continuous internet connection is NOT required. The marker also does not have to remain in view of the mobile device camera for Augmented Reality mode.
3. Distribute and Go Mobile.
Finish by placing your QR-code anywhere you want someone to have a mobile experience (on marketing brochures or send to a client). Your models are now viewed in the free SightSpace View mobile app (available for download on Apple and Android). The mobile app downloads automatically when a marker is scanned.
PRICING
SightSpace View is a flat, all inclusive price of $29 per model per month with discounts for extended subscriptions.
This price is charged to the user uploading the model. Â SightSpace View is completely free for any users scanning the marker and is a free download from Apple iTunes or Google Play for Android users.
Try it out now for free with your first model for 7 days. Available for PC and Mac.
View is an easy way to connect any model to an Augmented Reality marker to deliver an immersive mobile experience on Apple and Android phones and tablets. If you would like more information, please email us at SightSpace@LimitlessComputing.com, check out our press release,  or contact our press rep Marilyn Kroner.