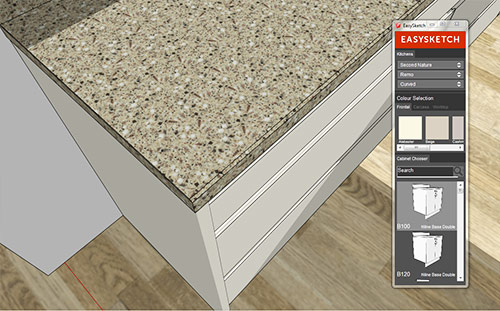 We are proud to announce the EASYSKETCH kitchen design plugin for Trimble SketchUp! Developed by us for our UK-based friends at EASYSKETCH, this Ruby plugin accelerates the kitchen design process for architects, interior designers, kitchen designers, and do-it-yourselfers who use Trimble SketchUp. Detailed kitchen designs can be created in minutes, and design changes can be made locally or globally with just a few clicks.

HOW DOES IT WORK?
EASYSKETCH is intuitive and, well, easy. A user selects and drags a cabinet choice from the chooser window into the drawing space to start designing. A cabinet can be created by choosing a door style and other finishes from a drop down menu. If you are a UK-based designer or using UK cabinet specifications, this plugin is for you and includes:
An extensive catalogue of cabinet styles
Material swatches from leading brands
Detailed models with real frontal geometry
Monthly content updates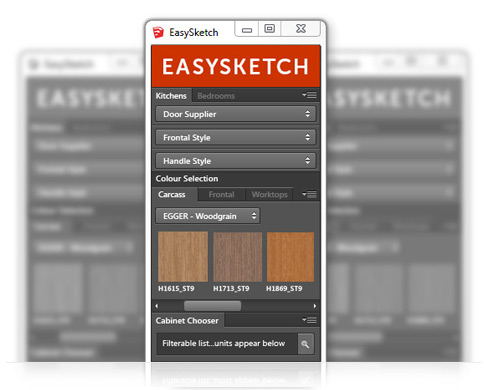 PRICING
EASYSKETCH is available as a subscription for $25 (£15) per month or annually for $250 (£150). Introductory pricing is being offered for 33% off with coupon code 321EARLYBIRD and includes content pack updates! Download it now for Mac and PC.
CUSTOM RUBY PLUGINS
Limitless Computing now offers custom Ruby plugin development for Trimble SketchUp. Contact us with your project specifications to get started.
MORE INFORMATION
For more information check out EASYSKETCH on YouTube or Twitter.