At AIA 2013, we introduced our newest product for Trimble SketchUp: SightSpace View. Have you ever wanted to share your designs with a client? Want to show people passing by a construction site how the building will look when completed? All of this and more is possible with SightSpace View. Â It is a plugin and companion mobile app to connect any Trimble SketchUp digital model with a QR code for a mobile Augmented Reality experience. Â When the code is scanned with the free View mobile app, users experience the 3D design overlaid onto the real-world using the live camera feed of the device (see image below for a small-scale example).
HOW IT WORKS
The goal of SightSpace View is to enable anyone to reach a mobile audience. Â Therefore, the process is straight forward and easy.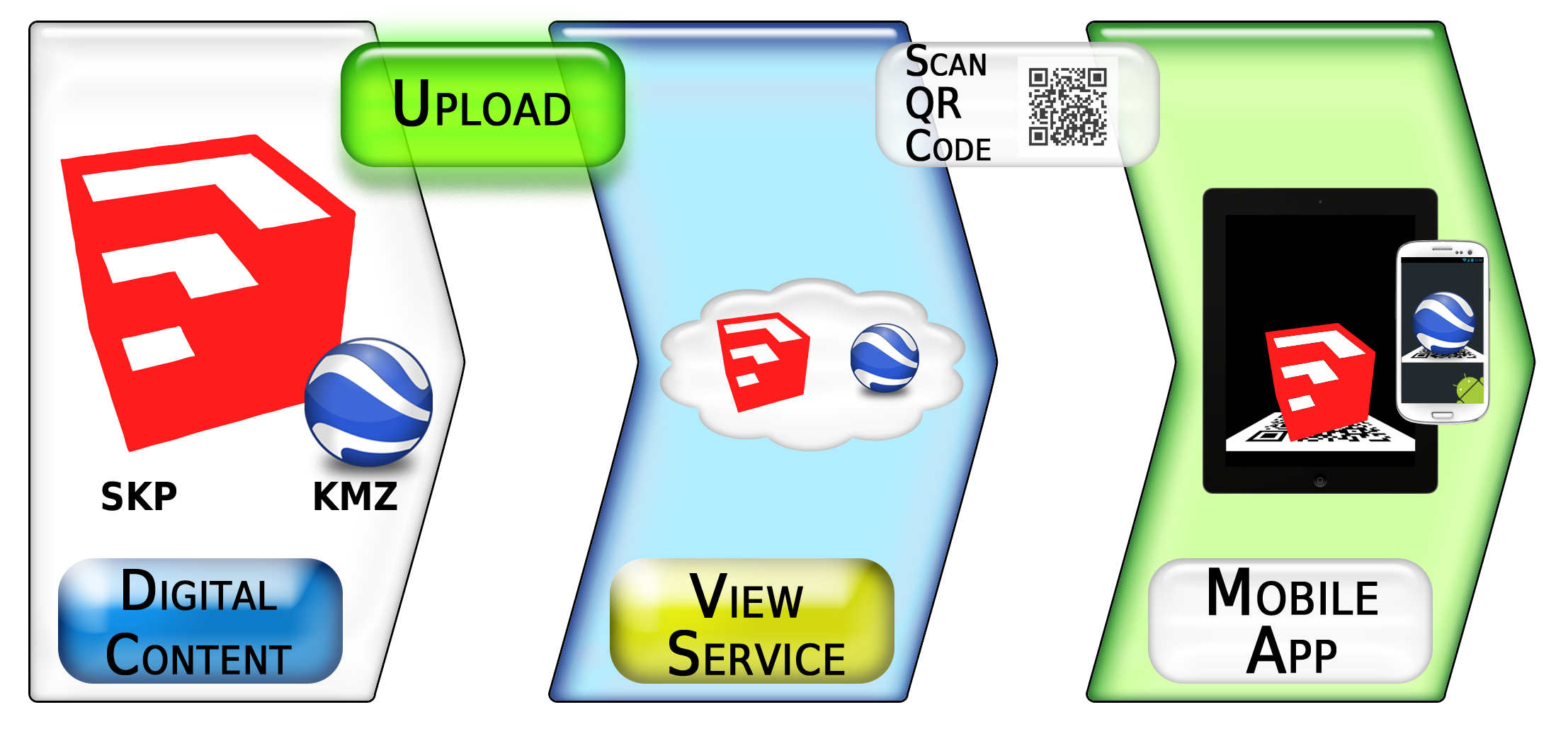 1. Install Software and Open Project.
Upload a 3D design to the SightSpace View service to be displayed in Augmented Reality using the SightSpace View plugin (available here for Windows and Mac).
2. Prepare and Link.
Select options for the display of your design and receive a QR code for distribution. During this step you will include any metadata to be displayed.
3. Distribute and Go Mobile.
Finish by placing your QR-code anywhere you want someone to have a mobile experience. Your models are now viewable in the free SightSpace View mobile app (available for download on Apple and Android).
PRICING
A price is charged to the user uploading the model and linking it to a QR code. Â  SightSpace View is completely free for the client or to any user scanning the code to see a model.
Pricing for SightSpace View is based on a monthly subscription dependent on the number of downloads purchased. Below is a sample:
50 downloads for $39.99
500 downloads for $199.99
5,000 downloads for $999.99
50,000 downloads for $4,999.99
The service can be scaled for larger downloads, such as codes placed in a heavily trafficked location (e.g. on a job site).
To celebrate our launch, from now until July 31st, save 50% off any subscription with the following code: SIGHTSPACE2013
CUSTOMIZE AND GO MOBILE
The SightSpace View mobile app can be re-branded with your brand and graphics for a flat fee. Â This re-branding includes all of the core features of View including Augmented Reality.
TRY IT NOW
To see how SightSpace View works, scan this QR code now!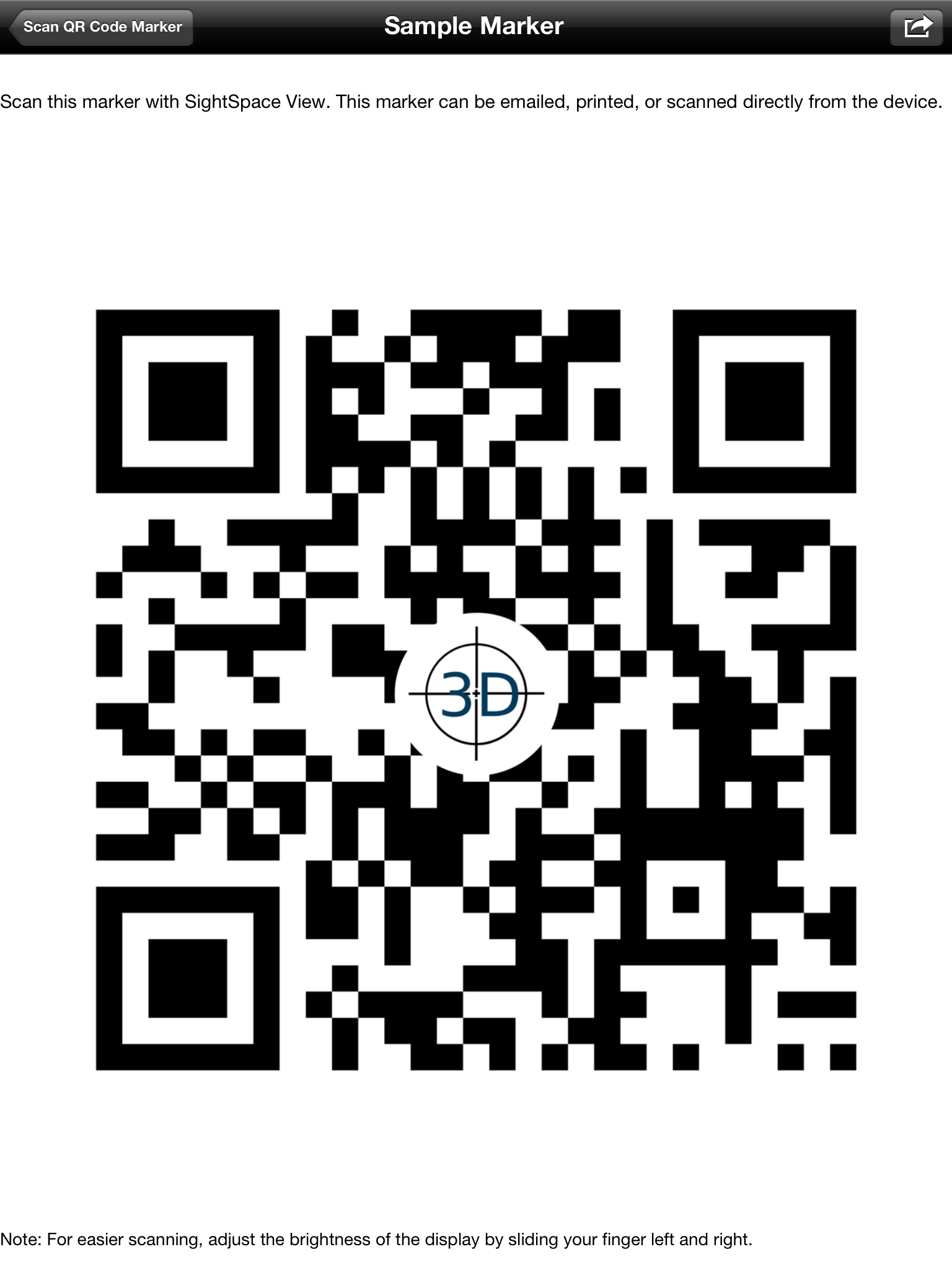 This code automatically directs to the SightSpace View mobile app on Apple and Android. When the code is scanned with View, it downloads the model with all selected options and metadata and displays it overlaid. Â All of the selected options, such as scale, are also displayed.
SUMMARY
SightSpace View a powerful tool for advertising and presenting your 3D content to drive sales, check progress during construction, and build brand recognition. Â The plugin is available for download now!
If you would like more information about our SightSpace products, please email us at SightSpace@LimitlessComputing.com, check out our press release,  or contact our press rep Marilyn Kroner.