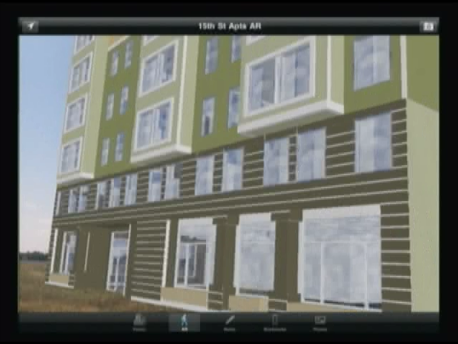 I am pleased to announce that an update for our mobile SightSpace 3D viewer for Google SketchUp is now available on the iTunes App Store. SightSpace views Google SketchUp files in .kmz format on iPad, iPhone, and iPod touch. It also reads files from the Google 3D Warehouse and .kmz geometry from Google Earth (points, linestrings, polygons without holes). One of the most powerful features is Augmented Reality mode where any of these geo-located digital models can be overlain onto the live camera feed of the device (e.g. iPad 2, iPhone 4 or 4S) to directly interact with the model (walk through it, around it, view it to scale).

What's New
Compatibility with devices running the newest iOS 5
The addition of an in-app help guide to answer the most common questions
Improved handling of Saved Views as Bookmarks
Convenient reload of last opened model – SightSpace will remember the last model when the app was closed and reload it upon opening
Some minor bug fixes and continued memory improvement
Any questions or comments? Email us at SightSpace@LimitlessComputing.com, call us at 877.663.3797, or visit our support page. You can also check out our tutorial videos on Youtube.